"Official DaughterofPoseidon14 page"
This page's information was made/created by DaughterofPoseidon14.
Wiki Valentines Dance 2014
As you all know, Valentines day is coming up in less than a month. As you may not know, Dop is in charge! Following after this paragraph will be a list of events and pictures of the dance floor. There will be food (Ash catering Co.) as well as Days Music and ball room dancing. (By request of the couples.)
The Date
The Date is still TBD. (To be determined.) However we would like you to ask your sights on the 15-16th. For the weekend after Valentines Day. Those of you too lazy to look at a calendar, Saturday it Sunday after valentines day. (Friday the 14th.)

THE DATE IS OFFICIALLY SET FOR THE 16th OF FEBRUARY! SEE YOU THERE!
Events
1) Picture Difference game. The reward will be a template as well as song choice and CEO of next event. (Their choice of what event.)
"Picture Game 2014"
This year's picture contest of 2014 for the Valentines Dance is hereby cancelled due to not enough contestants.

2)  Most Romantic. The reward will be a template as well as a truth or dare for everyone on the wiki.
"Most Romantic 2014"
This couple has been deemed the most romantic of the Valentines Dance 2014! <3
<------ Template for winner
3)Best Dressed. A picture must be provided of the user wearing the outfit. The reward will be a template, their choice for the quest for rolplaying, and the CEO fo the next event. 
"Best Dressed 2014"
This couple/individual has been deemed best dressed for the 2014 Wiki Valentines Dance!
<------ Template for winner
Rules for Contests
Picture Contest
The picture difference game will be for one winner only, and will be difficult. However if more contestants move on to the second round as well. And so on so forth until all but one contestant is elminated. 
Most Romantic Contest
This contest is mostly for the couples and for the sake of the "romantic" evening idea. :3 I am sure each couple will be romantic anyways, but the admins will decide the best couple's romance. 
Best Outfits
This contest is self explanatory. The wearer must produce a picture of themselves wearing the outfit. A face picture is not neccesary. You may enter as a couple or individual. 
If you have any questions contact Dop. 
Contestants for Contests
Picture Contest
Most Romantic Contest
1) Jason and Paper
Best Outfits
Reservations
Couples or a group of people must register over PM or message wall or comments below to place a reservation. Reservations can hold from 2 to 8 chairs at a table. There are currently 5 tables for 2 and 7 tables for 3+ left. Make reservations now!
Table for two for Jason and Paper.
Table for two for Ash and Dany.
Catering
Ash Catering Co. And Hunter Waitering will be your service that evening. Ash wil get any food you desire onto your plate in 5 seconds.
Music
Days will be in charge of the music and lighting of the room. You can make requests for reserved slow dance times with DoP or Days over PM.
Pictures
The purpose of this event is to "enjoy the season of love" and have fun!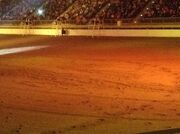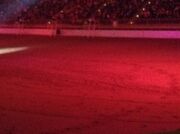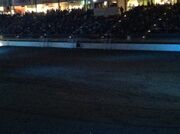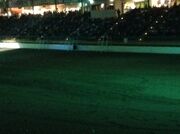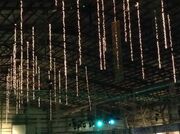 Ad blocker interference detected!
Wikia is a free-to-use site that makes money from advertising. We have a modified experience for viewers using ad blockers

Wikia is not accessible if you've made further modifications. Remove the custom ad blocker rule(s) and the page will load as expected.