"Official DaughterofPoseidon14 page"
This page's information was made/created by DaughterofPoseidon14.
Dissapointingly for Denver, the Broncos lost to the Seahawks in the NFL Super Bowl XLVIII. The entire nation is surprised to see how both defense and offense handled themselves out on the field. Seattle just dominated Denver, crushing them with amazing speed and defense.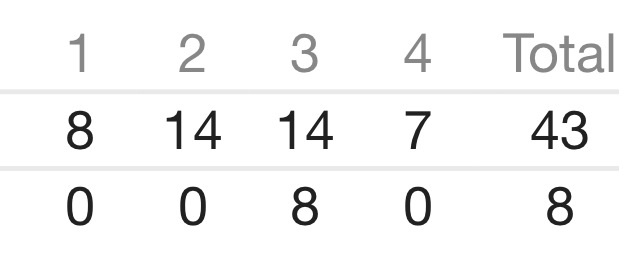 Listed in the picture are the Quarter scores, where you can see the Seahawks increasing and advancing quite a bit in score reference. The broncos only received one touchdown throughout the course of the entire game.
In the end Denver lost, and I mourn for the trsdegy. But honestly, I know I'm grateful for the Seahawks giving thanks to God for their win. As well as for giving the Denver Broncos a challenge they won't forget.
Score 1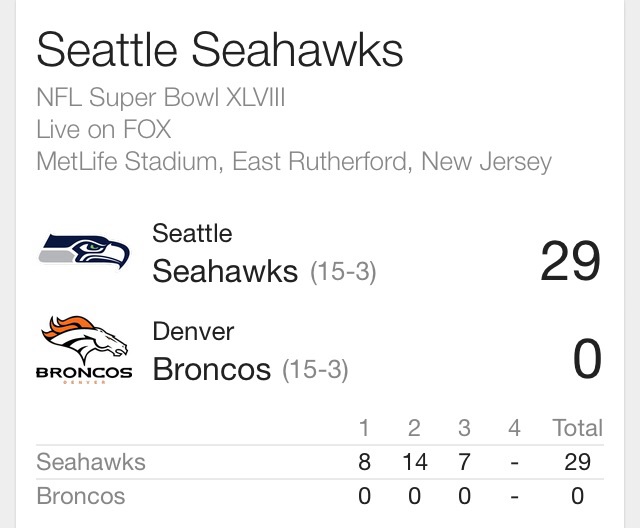 Score 2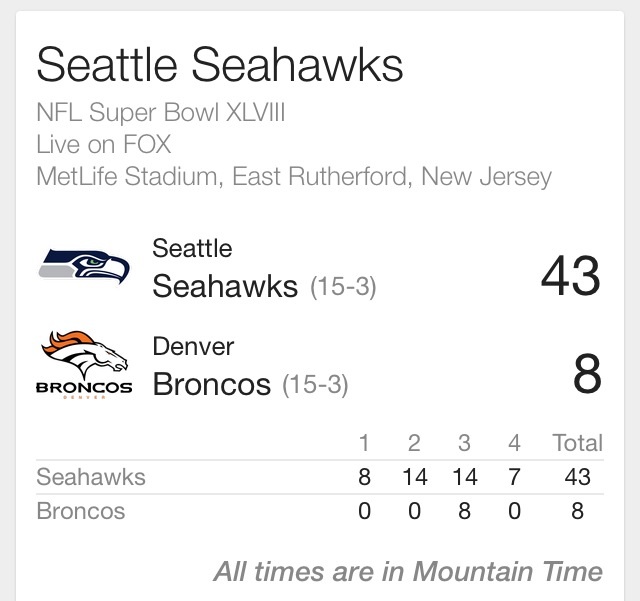 Don't give up Manning, we still love you! Good luck Broncos next year
Comment below, guarantee an answer. •∞For infinity - we will be together∞•
Ad blocker interference detected!
Wikia is a free-to-use site that makes money from advertising. We have a modified experience for viewers using ad blockers

Wikia is not accessible if you've made further modifications. Remove the custom ad blocker rule(s) and the page will load as expected.