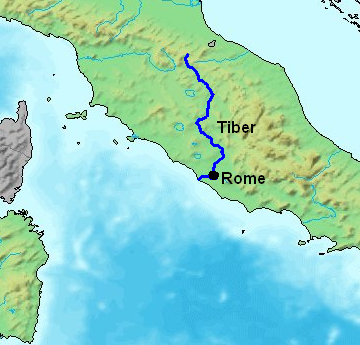 The River Tiber is the legendary river where
Ancient Rome
was built by
Romulus and Remus
. It is currently (as it was before) in Rome, Italy. It is the 3rd longest river in Italy, and the main water source.
Romulus and Remus
Edit
The twin founders of Rome, Romulus and Remus, were abandoned at the river when they were born. Tibernius, god of the River, pitied them and washed them to safety, where they were found by the she-wolf, Lupa.
The river is currently, one of the most famous in Rome. The river marked the boundary between the land the the Etruscans to the west, the Sabines to the east and the Latins to the south.
Ad blocker interference detected!
Wikia is a free-to-use site that makes money from advertising. We have a modified experience for viewers using ad blockers

Wikia is not accessible if you've made further modifications. Remove the custom ad blocker rule(s) and the page will load as expected.