Home
Talk

11
312pages on
this wiki

Welcome to Camp Jupiter Wiki! Camp Jupiter is the Roman counterpart of Camp Half-Blood. This Wiki is a collaborative website about Camp Jupiter, designed for Fanfictioning about Camp Jupiter & New Rome! If you are a new user and would like some help, please contact one of our bureaucrats: HunterofArtemis12 
and 
XTaitoxShionx
.
PLEASE REMEMBER EVERY FACT BASED PAGE IS FOR YOU TO BUILD YOUR FANFICTION FROM!
DON'T FORGET TO CHECK OUT THE ADMIN BLOGS FOR UPDATES 
---

No flaming, harrassing, or assaulting another user. (Ex. Cyberbullying.)
No spamming on pages, or talk pages
No sockpuppeting (without saying so)
No copying from other sites
No inappropriate or sex related discussion
No cussing at other users
----
17 December 2013- We are taking up Roleplaying again due to an wide support from the wiki! You all voiced your opinion, which means the Roleplay section will be back up and starting again today! HunterofArtemis12~The Eighth Wonder of the World. 03:57, December 18, 2013 (UTC)
9 September 2013- We are now only a Fanfiction Wiki. We also need more of these positions: Administrator, Chat Moderator and Rollbacker. Have your wiki peers vote you in, if you do a good job editing and contributing to the wiki! HunterofArtemis12~The Eighth Wonder of the World. 23:49, September 9, 2013 (UTC)
20th July  2013 - We have added two new Chat Moderators and one more Rollbacker! Congratulations Doppy, Days and Fai!  HunterofArtemis12~The Eighth Wonder of the World. 21:27, July 20, 2013 (UTC)

</div>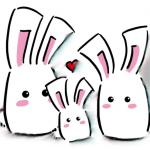 This months Featured User is TheLittleRabbit! TheLittleRabbit spent a short period of time as an administrator and was dedicated to helping the wiki in every possible way she could. This user also came in second place in our poll, which she well deserved! Her actions have all been helpful and directed at building this wiki. She is a strong hard worked and we value that. Congratulations to TheLittleRabbit from the whole wiki! 
VOTE FOR A NEW PERSON FOR DECEMBER  HERE:
User of the Month Poll
---
Can't Sleep, Can't Breathe is the featured article of November! This story was the winning entry from last months (October) Roman Eagle Fanfiction Wiki Contest. It placed number one in the ranks and was written by Nickystellar. We suggest that everyone read it, it certainly deserves to be the Feautured Article of November! Congratulations to Nickystellar from the whole wiki! 
---
We are setting up the Roleplay section again! Thoughts? (See Discussion page as well.)