Home
Talk

6
133pages on
this wiki

Welcome to the Camp Jupiter Wiki! Camp Jupiter is the Roman counterpart of Camp Half Blood. This Wiki is a collaborative website about Camp Jupiter, designed for roleplaying, facts about Camp Jupiter & New Rome and Roman fanfictioning. If you are a new user and would like some help, please contact one of our admins: HunterofArtemis12, Albus Chase or our Coding Master, Lottie52. 

PLEASE REMEMBER EVERY FACT BASED PAGE IS FOR YOU TO BUILD YOUR ROLEPLAY AND FANFICTION OFF OF!


No Flaming, harrassing, or assaulting another user. (Ex. Cyberbullying.)
No spamming on pages, or talk pages.
No abusing the posting of links to other sites!
No sockpuppeting (having more than one account without good reason.)
No copying from other sites.
No editing other users' pages without permission, including fixing mistakes. (Leave it alone.)
No inappropriate or sex related discussion.
No cussing at other users, on stories or in the chat. You ARE however allowed to in general say, "Damn this chair!" But not to another user.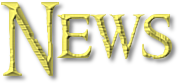 10th April 2013
- We now have 100+ articles! Well done to everyone on the wiki!
Albus Chase
~So this is Narnia...
20:27, April 10, 2013 (UTC)


Albus Chase is the featured user of May! Albus was the second ever administrator and immediately proved his dedication to the wiki. He's created a good amount of the pages on this wiki and logs on daily. Albus has also been on the wiki for almost 2 months! He fixed up the wiki and has added all the templates and categories. And amazingly still he has an ongoing and positive attitude!  Congratulations to Albus from the whole wiki!