Beryl Grace
250px

Vital statistics
Title
Mother of Jason and Thalia Grace
Current Age
Unknown
Gender
Female
Family
Jason Grace (son)

Thalia Grace (daughter)

Hair Color
Unknown
Eye Color
Unknown
Other
Affiliation
None
Status
Deceased
Weapons
None
Home
USA
Ms. Beryl Grace was the lover of Jupiter/Zeus and from that she bore Jason. But after Jupiter left she started to do drugs and drink. She became worse and worse arguing with Thalia and always spending her money on drinking.
When Jason was two she had given him up to Lupa as a gift to Juno. Thalia Grace (her daughter) had run away after that and left Ms. Grace alone.
It is unknown when Ms.Grace died, but she had died in a car crash some time after Thalia had ran away. She was drunk the night of the crash and hadn't been thinking straight. It is unknown what she was doing before she died, but it is most likely that she was drinking.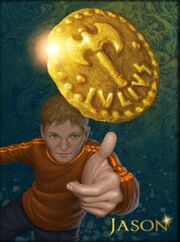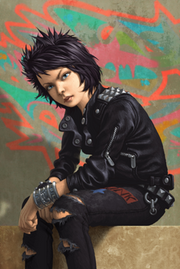 Ad blocker interference detected!
Wikia is a free-to-use site that makes money from advertising. We have a modified experience for viewers using ad blockers

Wikia is not accessible if you've made further modifications. Remove the custom ad blocker rule(s) and the page will load as expected.